Breaking a key inside the cylinder while trying to open a lock is a stressful and frustrating experience. The situation may arise due to a wide variety of reasons, including operating a lock with damaged or bent key, poorly lubricated lock, or faulty or malfunctioning mechanisms.
No matter what the reason your key has broken and where it has occurred, never try to pull or pry it yourself and turn to a reliable and experienced locksmith to extract it from the lock.
We, at ASAP Locksmith, pride ourselves in offering quick and efficient broken key extraction services in the greater Los Angeles area.
With years of experience under their belt, our incredibly skilled technicians have the knowledge and expertise necessary to extract broken or stuck keys from all types of mechanisms, from the oldest to the most modern.
Over the years, our experts have handled even the trickiest situations caused by lock jamming or key breaking.
My Key Broke Inside a Lock 
If you ever experience a broken or jammed key inside a lock, let the experts at ASAP Locksmith expertly extract it.
Our locksmiths have access to the most advanced tools that enable them to remove the broken safely and efficiently so that you can operate your lock with another key. After extraction, our experts will thoroughly examine your lock to see if any damage is done to the lock and perform necessary repairs.
If you don't have a spare key, we can also create a new set of keys on site using our state-of-the-art key cutting machines in an efficient manner.
Our expert locksmiths can assist you with a wide variety of situations including;
Key Broken in Car Lock
Key Broken in Car Ignition
Key Broken in Car Trunk
Key Broken in Padlock
Key Broken inside Door Lock
Key Broken in File Cabinet
Key Broken in Mailbox Lock
Key Broken in Safe Lock
Key Broken in Window Lock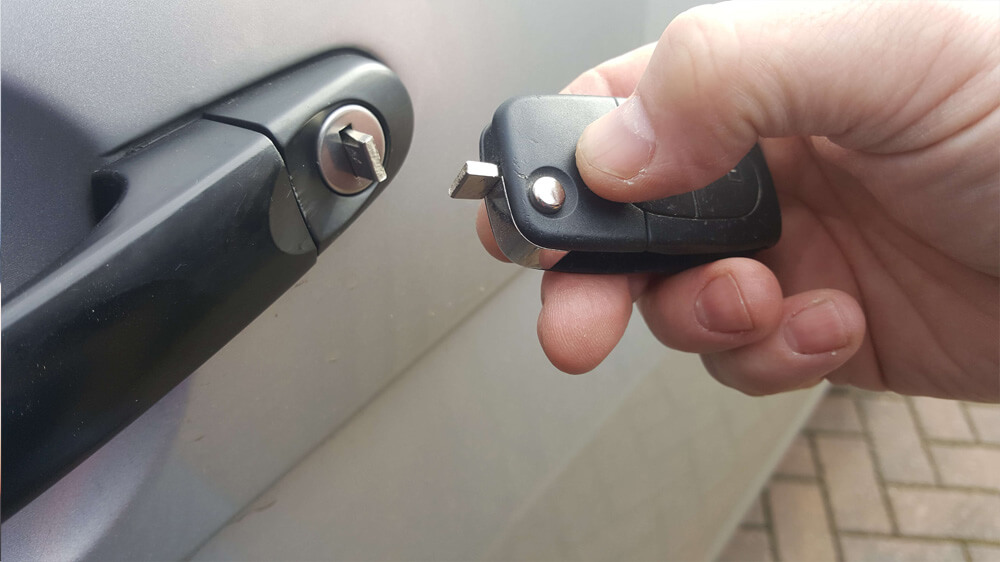 24/7 Broken Key Extraction Services
We understand that the key may break or jam inside your lock at any time of the day or night. That is why we ensure that we ensure to remain available around-the-clock to help you when you need us the most.
We maintain a well-equipped fleet of mobile vans that allow us to reach anywhere in Los Angeles within 30 minutes.
FAQs
Q: Do I need to Replace My Lock after Having My Key Broken inside It? 
A: In most cases, no, as we use the safely extract the broken parts from the lock while preventing the lock from damage. However, multiple failed attempts to remove the key by you or an amateur locksmith can severely damage the lock, and in that case, a replacement may be indispensable.
Q: How Long it Will Take to Get a Broken Key Removed? 
A: Our technicians always work diligently to ensure that the broken key is extracted in a quick and efficient manner. The process usually takes up to 30 minutes.
Q: I Broke My Key inside a Lock, Do I Have to Rekey It?
A: Not necessarily! However, we can do it if you want. Our experts handle the entire process painstakingly and strive to ensure that the integrity of your lock is not compromised.
Call Us for Broken Key Extraction Services
If you ever break a key in a lock, don't panic as ASAP Locksmith is always on call to help you with any emergency and non-emergency key extraction.
Just call (323) 306-3291 to discuss your needs with our experts.