24 Hours 7 Days Locksmith Service
Locksmith
Los Angeles
We'll service any kind of lock & key require you may have, for your house, car, business, or commercial facility.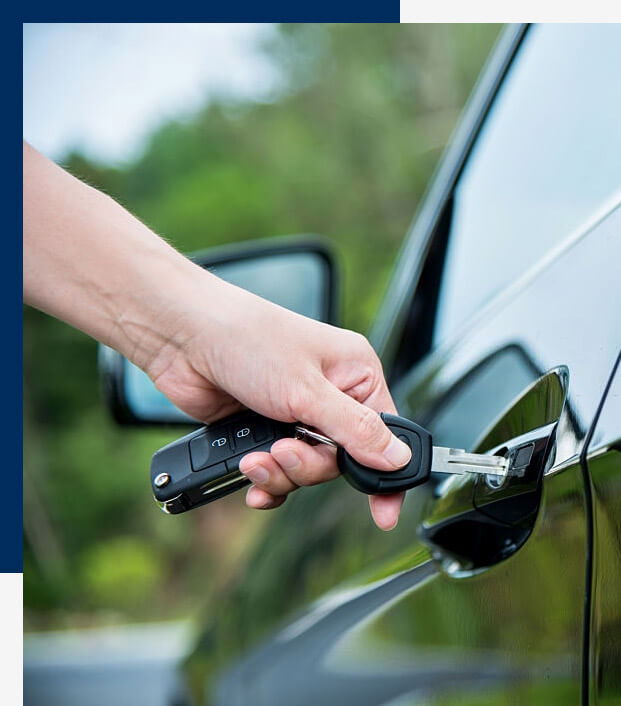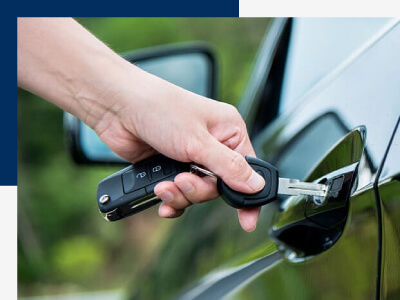 Welcome to ASAP Locksmith
ASAP Locksmith is a full-service locksmith taking care of the locking and unlocking needs in the Los Angeles and surrounding areas for 24 hours a day, 7 days a week.
Whether you need a locksmith service for your home, business, or vehicle, you can count on us for prompt, effective, and affordable solutions.
We have tools, knowledge and expertise to install, repair, upgrade and replace locks, cut keys, perform rekeying and install the latest and sophisticated security systems.
We take pride in having amassed an incredible team of locksmiths who have accrued extensive experience in dealing with all types and models of locks from all brands.
No matter how simple or complex the job, with fast turnaround time we treat it with the attention and care it deserves and strive to complete every job with the greatest accuracy, perfection, and agility.
We attribute our unrelenting success in treating each of our clients with utmost courtesy and respect and building long-term relationships with them.
We Are Locksmith Services Company in Los Angeles – Serving All Los Angeles With 24/7 Locksmith Services
Residential Locksmith Los Angeles
When it comes to the security of your home, your locks and keys serve as your first line of defense. Therefore, they should always be in good shape and optimal working order.
At ASAP Locksmith, our technicians can cater to all your residential locksmith needs.
Whether you want replacement keys for your front door or want to change all the locks in your home altogether, we are the best in the business.
Our locksmiths always take time to understand your requirements and needs to provide you with the most effective solutions that meet your requirements and budget.
Auto Locksmith in Los Angeles
We offer a full suite of end-to-end automotive locksmith services in Los Angeles.
From regular car key cutting to transponder key programming and trunk unlocking to ignition repair and everything in between, we possess the necessary tools and skills to competently handle any auto locksmith issue that comes our way.
Our auto locksmiths are extensively trained to service both domestic and foreign vehicles from all models and makes.
Our highest degree of care and attention to detail ensures that your vehicle does not sustain any damage during the service.

Car Lockout / Unlock Car Service

Keys Locked inside the Car




Broken Car Key Extraction


VATS (Vehicle Anti-theft System)
Commercial Locksmith Los Angeles
For years, businesses in Los Angeles have been relying on ASAP Locksmith to take care of all their lock and key needs.
From rekeying the locks to master key cutting and upgrade of the entire locking infrastructure, our technicians can expertly handle every facet of commercial locksmith services.
We work with a wide variety of industries, including commercial businesses, office complexes, restaurants, hospitals, municipal buildings, and warehouses, banks, retail stores, and beyond.
We understand that every business is different and has its unique business needs, this is why our technicians pay custom levels of attention to detail to each of our clients and offer tailored and sustainable solutions to them.







Install Dead Bolts and Knob Sets





Interchangeable Core Lock (IC Core Lock)




Intercom and Buzzer Systems





Here are some of the many reasons why people in the greater Los Angeles area call ASAP Locksmith first when they need a locksmith service.

Affordable & Transparent Rates
We offer the most competitive rates in the industry for our services. On top of that, we are transparent with upfront about our prices before starting the job. This means you won't encounter any surprise charges or hidden fees at the end of any locksmith service.

Qualified & Security-Cleared Technicians
All our locksmiths are industry experts and have an in-depth understanding of the most advanced technologies and processes in this domain.
We take all technicians through our rigorous background investigations and conduct random drug screening to ensure that our clients enjoy the peace of mind and receive the level of professionalism they deserve.

Fast Turnaround Time & Service
We take pride in our operating on a rapid response time of 20-30 minutes. Our locksmiths bring with them all the necessary tools with the required tools and work with extreme dedication diligence to complete the job at hand done in the least possible time.
Trust the Best Locksmith in Los Angeles
The next time you are in need of a reliable and experienced yet affordable locksmith service, look no further than ASAP Locksmith.
When you choose us, you will be comfortable knowing that you are in the hands of professionals who have been serving Los Angeles for more than a decade with the highest rating online and will complete the job at hand to the highest possible standards and leave with a smile on your face.
Reach out to us at (323) 306-3291 to discuss your locksmith needs or schedule an appointment with us.