Safety and security is the top priority of every home and business owner today.
With burglars and intruders devising sophisticated means of compromising the security systems, every property owner wants to do whatever possible to make sure they have the highest security available. This has intensified the need for installation of high-security locks at places that are vulnerable to entry and compromise of assets, infrastructure and equipment.High-security locks are designed to provide a greater level of protection against attack methods. These locks boast extra security features like anti-picking, anti-drilling and anti-bumping properties that make them able to withstand even the most sophisticated break-in attempts.
For years, ASAP Locksmith has been providing the most advanced locksmith solutions available to help property owners in Los Angeles make sure that they are absolutely secure. Our highly experienced and knowledgeable experts have experience and expertise to work with all types of high security locks including biometric locks, keyless entry locks, digital locks, fingerprint locks and deadbolts.
CALL 24/7 LOCKSMITH SERVICES: (866) 550-5625
We at ASAP Locksmith make sure we provide you with the best skilled locksmiths any time.
Benefits of High Security Locks
Enhanced Security
Pick Resistant – these locks are pick-proof and bump-proof
Key Control
High-Grade Equipment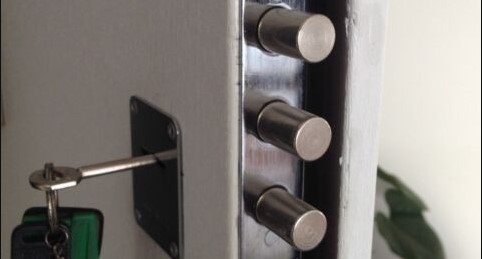 Helping You Choosing the Best High-Security Lock
High security locks come in a wide variety of styles, functions, and finishes, and choosing one that perfectly suits your needs can be a challenge. However, there is no need to worry as we can help.
Our technicians will take into account variables like the level of protection your property requires, the type of your door and your budget to help you pick the best security lock system available that will thwart the designs of even the most determined intruders.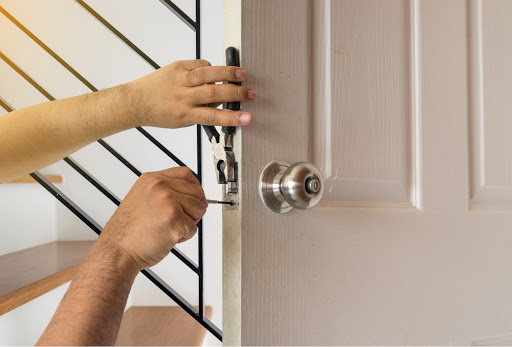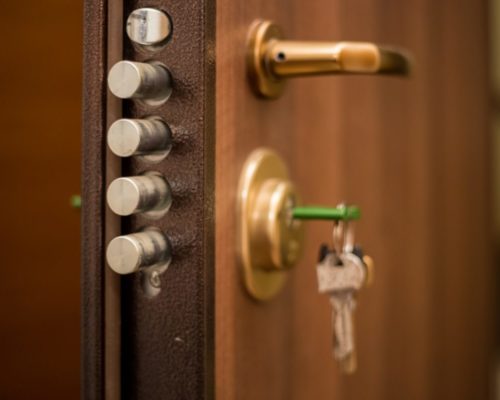 High-Security Lock Installation in Los Angeles 
Installation of high-security locks is a complex and precise process and should be left to industry experts.With years of experience in the trade, our experts are deeply familiar with such mechanisms and know what it exactly takes to install it to absolute perfection.
No matter what is the type or brand of the lock you have chosen, they use the most advanced tools and techniques available to install it with greatest accuracy so that you can enjoy a smooth and unproblematic lock operation for the longest time possible.
High-Security Lock Repair
After years of operation, even the most durable high-security locks start to show wear and lose the performance and efficiency they once had.Fortunately, these locks can be repaired if not broken beyond the point of no return.Over the years, our locksmiths have seen and fixed virtually every problem with high-security mechanisms.
Whether your lock has been damaged as a result of a break-in attempt or has just stopped working without any apparent reason, our technicians can fix it.They will thoroughly assess your lock to determine what has gone wrong with it and let you know the pros and cons of repair. If it is possible to repair the mechanism, they'll do it restore its operation and best efficiency.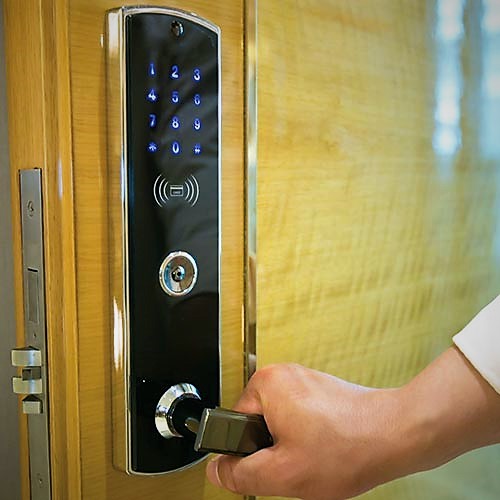 ANSI Lock Grading:
There are three ANSI grades of locks, including;
 ANSI Grade 1 – This is the highest level of ANSI grades that is typically intended for the security of large-size commercial buildings with high traffic. These locks and deadbolts, however, can also be used on residential applications when optimum security is required.
 ANSI Grade 2 – This is a light commercial or high residential grade lock. These locks are designed to offer superior security than the common residential locks.
ANSI Grade 3 – This is the least secure and least expensive of all three ANSI lock grades that are usually found on homes and apartment buildings. They are widely used on secondary entry points of residential applications but are not recommended for use on the front doors.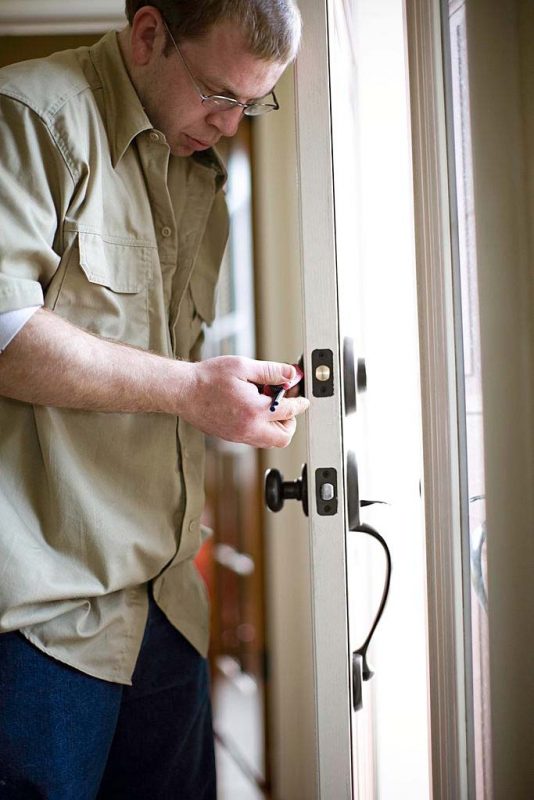 Types of Locks:
There are many different types of locks available out there. Some common types include;
Cylinder Locks
Also known as pin tumblers, cylinder locks are a common type of lock that are found in most of the doors in residential applications.
Lever Handles
Lever handle locks are one of the most common type of door locks found on the inner doors of a commercial setting.
Cam Locks
Cam locks are simple and easy-to-operate locks used in a wide variety of low-security OEM applications like mailboxes and filing cabinets.
Knob Locks
Knob locks are the most common door lock that are frequently found on the exterior doors of residential applications.
Padlocks
Padlocks are lightweight and easy to operate portable locks that come in two main varieties, keyed and combination. They are available in a wide range of sizes.
Request a Service
Whatever the reason you need a service related to high-security locks, do not trust an amateur and turn to ASAP Locksmith to enjoy peace of mind that you are in good hands.
Give us a call at (323) 306-3291 to discuss your locksmith needs with our experts.