Digital (Electronic) Door Locks Los Angeles is your top-of-the-line local locksmith company that has been serving the vibrant and friendly city of Los Angeles for many years.  We have a team of certified and licensed professional locksmith technicians and digital door lock installations experts prepped up and ready solve any of your lock and security problems, and also deliver high end digital locks installation services on request. We provide qualitative digital door lock services for our commercial and residential clients for your homes, apartments, shops, offices and business locations.
At Digital Door Locks Los Angeles, our services are available 24 hours a day, 7 days a week and will be conveniently delivered to you with no additional charge attached to it. Even if you contact us long after regular office hours has passed, our hardworking locksmiths and digital door lock specialist are standing by to take down your calls and respond to your request as quickly as possible. You can count on us to be right by your side within 30 minutes of your call with the right of tools and advanced equipment to supply you with superior quality digital door lock services.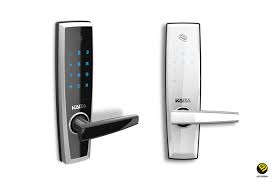 Choose ASAP Locksmith for Digital Locks
Our Digital Door Locks Los Angeles locksmiths are experts at installing all kinds of home security systems such as heavy duty locks, intercom systems, Electronic Access systems, Door Closes (Manual and Automatic), CCTV installation, and many other customized services. We can also repair or replace your damaged digital door locks if the need arises. Our rates are highly affordable and budget friendly, so you don't have to worry about expending a fortune to enjoy qualitative service from our well trained and professional digital door lock installation experts in Los Angeles. We work with the following types of digital locks:
Magnetic Locks
Electric Door Strikes
Electric Bolt Locks
Electronic Keypad Locks
Radio Frequency Identification (RFID) Locks
Smart Locks (Bluetooth and WiFi)
Why ASAP Locksmith for Digital Locks
Part our goal as a leading Digital Door Locks Los Angeles service provider is to always use the best hands in the industry to deliver top notch services to our clients. As such, we only hire experienced and highly skilled digital door lock experts in Los Angeles who have a track record for excellence and professionalism. We run full background checks on all our potentially new employees during our recruitment process to further ensure that our clients get the best they deserve. At Digital Door Locks Los Angeles, we also offer locksmith services in other cities such as Los Angeles, Camarillo, Sherman Oaks, West Hollywood, and other. It doesn't matter if you just moved into a new office building or into a new home; you may find yourself in need of a locksmith service provider in Los Angeles to help you install new digital doors locks or upgrade the ones in your building.
Contact us today on (323) 306-3291 to speak with one of our well mannered customer care representatives to request a free quote on all our unique services or schedule a chat with our in-house security experts on the best type and brand of digital door locks that suits your facility. No matter the time of the day or traffic condition of your area, you can be rest assured that our technicians will get to your locations in no time.