Locks are an indispensable security feature of every home and business; therefore, they need to be installed properly for a smooth, trouble-free, and reliable operation.
Improper installation can damage not only your door but also compromise the integrity and functionality of your lock.
New lock installation is much more difficult than replacing an existing lock as it requires precise drilling into the door and correct placement of the mechanism. Therefore, the job should be handled by a professional locksmith service.
We at ASAP Locksmith take pride in being a leading provider of fresh lock installation services to both our residential and commercial clients in the greater Los Angeles area.
Having spent many years in the industry, our locksmith technicians have acquired the knowledge and expertise to handle the installation of all types of locks from all brands, finishes, and aesthetics.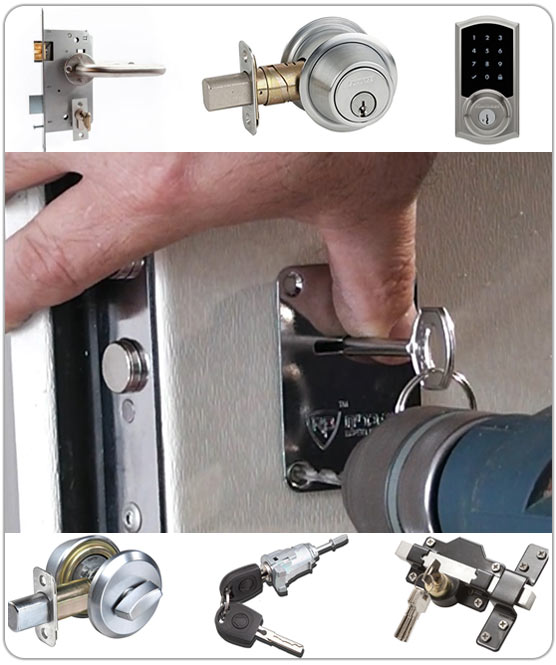 Residential Lock Installation
The range of our residential lock installation services include;
Front Door Lock Installation
Interior Door Lock Installation
Bedroom Door Lock Installation
Mailbox Lock Installation
Cabinet Lock Installation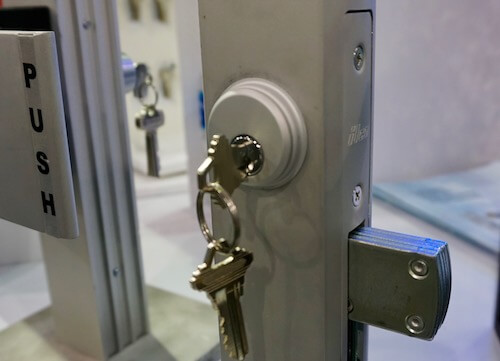 Commercial Lock Installation
Commercial locks are stronger and more securer than residential locks and have complex mechanisms. Therefore, their installation requires more attention, care, and accuracy.
Our locksmiths excel in handling every aspect of commercial lock installation, including;
Entry Door Lock Installation
File Cabinet Lock Installation
Desk Drawer Lock Installation
Cabin Lock Installation
Installation of Locks We Handle
Our technicians specialize in;
Padlock installation
Electronic Smart Lock Installation
Deadbolt Installation
Key Pad Lock Installation
Deadbolt Installation
Cam Lock installation
Lever handle Installation
Mortise locks Installation
Knob lock installation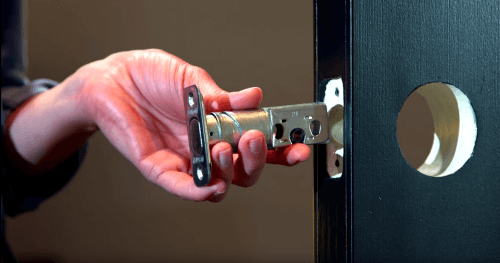 Choosing the Right Lock
Picking the right locks for your new door is a critical decision that requires some information, time, and thought.
If you are not sure what type of lock will work best for you, we are here to help.
Our technicians will take into account variables like your budget, level of security you need, and your technical know-how and recommend you the best lock available.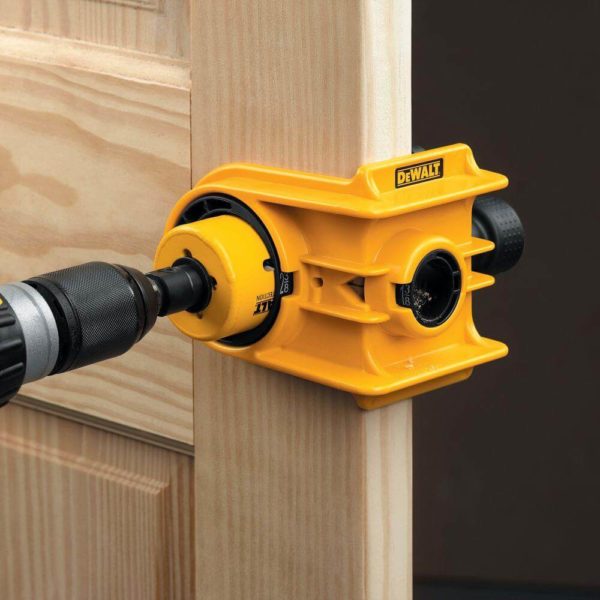 How Do We Install a Lock – Our Process
No matter what type of lock you choose, our technician will evaluate the exact measurements of your lock before drilling the holes in your door.
We will then utilize the best available tools, and time-tested techniques to properly screw both the internal and external sections of the lock to ensure that it is installed to absolute perfection.
After installation, we will ensure that all of its components are working properly.
Our experts will guide you about the operating mechanism of your new lock before leaving and also provide you useful tips to keep it in top shape so that it operates at its best efficiency for many and many years to come.
How Much Does It Cost to Install a Fresh Lock?
The cost of installing a fresh lock varies depending on the type of mechanism, brand, and finish. On average, it may cost anywhere between $150 to $300 to install a new lock in Los Angeles.
Whatever the reason you need a new lock installation service, ASAP Locksmith is the company you can trust.
When you choose us, you can rest assured that you will be working with expert locksmiths who will carry out the installation of the new lock to your door with the greatest accuracy without causing any damage to your door.