ASAP Locksmith is a leading provider of mailbox locksmith services in the greater Los Angeles area.
Whether you need to get your mailbox lock rekeyed or have found yourself locked out your mailbox, we have you covered.
Our locksmiths are extensively trained to handle locks of all types of residential and commercial mailboxes, irrespective of their size and shape.
The range of mailbox services includes;
New Mailbox Lock Installation:
If you have not ever used a lock on your mailbox, it is advisable to install one to ensure that the contents inside it are optimally protected. Let ASAP Locksmith handle your mailbox lock installation.
We will help you choose the style, designs, material, size, and the type and install it with extreme precision and perfection on your mailbox.
Mailbox Lock Repair
Repetitive use, years of natural wear and tear and break-in attempts can compromise the integrity and functionality of your mailbox lock, leaving it vulnerable to crimes like identity theft and mail fraud and stolen mail.
It is important to get your worn-out lock repaired or replaced sooner rather than later for the safety of your mails.
Our technicians will carefully assess your lock to determine whether a repair is possible and recommend the most suitable solution. If feasible, we will repair your lock to bring it back in optimal working order.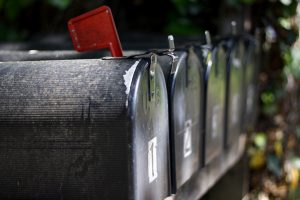 Mailbox Lock Change
If your mailbox lock is broken beyond repair, we can help you in finding the right replacement and install it. Our technicians will safely dismantle your lock and replace it with the new one with the greatest accuracy.
Mailbox Lock Rekeying
If you believe that one or more unauthorized individuals have keys to access your mailbox lock, getting your mailbox lock rekeyed is a cost-effective way to prevent a potential breach of your security. Call us to get the job done quickly and efficiently.
Our technicians will use advanced tools to change the pin configuration of your lock and create a new set of keys, thus making the older keys useless.
Mailbox Key Duplication
Having a spare key for your mailbox lock is a sensible idea to access it your key is lost, stolen or broken. Call in our technicians, and they will utilize state-of-the-art key cutting machines to cut a precise key copy for your lock right on the spot.
Jammed/Broken Mailbox Key Extraction
If your key has jammed or broken inside your mailbox lock, trying to extract it on your own may cause damage to its inner parts, leaving you in need of a repair or premature replacement. Therefore, the job should be best left to a professional locksmith.
Don't wait any longer to call ASAP Locksmith. Our technicians will utilize the right tools to safely retrieve your key from the lock and straight it up if possible. If your key is broken or irreparable, we will create a new key for you onsite.
We will also assess your lock for any damage after extraction and repair or replace it if necessary.
24/7 Emergency Mailbox Lockout Services
We understand mailbox lockouts can happen when you least expect them. That is why we make ourselves available 24/7 for emergency services.
This means no matter the time of day or night you need us; we are here to lend you a hand.
Our technicians will come to your location with all the necessary tools, thoroughly assess the situation and do whatever necessary to restore your access to your locked mailbox.
Mailbox Locksmith Service At Your Doorstep
No matter what service you need for your mailbox lock, ASAP Locksmith is your go-to locksmith.
Give us a call at (323) 306-329 to schedule a service with our technicians.
When you decide to go with us, you can rest assured that you will be working with industry experts who will perform the service you need in an efficient and agile manner without causing any damage to your mailbox.