If you have moved into a new home, it is crucial to make sure that no one else has keys to your place, or, if you lost your keys and you want to stay on the safe side,
You can ask for rekey locks. Rekey means to change the key and keep using the same lock by changing the lock combination.
ASAP Locksmith is definitely one of the best options you have in Los Angeles for rekey locks services.
WE CAN REKEY ANY KIND OF LOCK FOR CARS AND HOUSES
What is "Rekey"?
Rekey Locks is all about modifying your old lock in a way that will help it work with brand new keys. In other words, the old keys won't work anymore. This is a relatively complex process that requires professional assistance. At our company we know how to finish this process in a fast and accurate manner. we will replace the internal parts of the lock with new ones. To be more precise, we will change the levers or the pins and these elements are determining the keys that can operate smoothly.
How to Rekey
We have locksmiths that are trained, qualified and experienced. They know how to rekey a lock in the best possible way. They will finish the process properly for your requirements and needs with advanced rekey kit.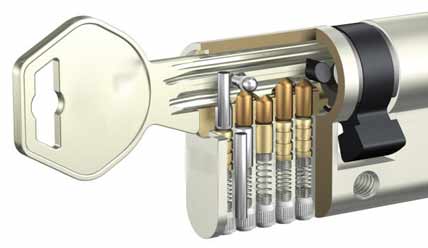 Is It Cheaper To Rekey or Replace Locks?
We are here to save you time (and money)
Locksmith Los Angeles knows that time is more valuable than ever. That's why we make sure that the rekey locks service is finished according to your needs and for your complete satisfaction. We have technicians that will come to your place with all the necessary rekey kits and equipment.
We solve your issue onsite. Over the years we have managed to build a strong reputation thanks to our ability to keep customer completely satisfied with our services.
Why should someone rekey locks?
There are many reasons why someone would be interested in using rekeying services. First of all, you can lose the key to your home. Next, you are moving into a new home and you want to be sure that no one else but you and your family has access to your home. Next, you might have former tenants that had keys to your property. Instead of changing them, you can rekey locks and save some money. In case your lock can't be rekeyed, we can replace it.
If you need to rekey locks or you need any other similar service, feel free to call ASAP Locksmith at any time! We are here to help you with all your residential and commercial needs in this field.